1
« on: June 21, 2017, 09:46 PM »
Joined the WCMA regional event in Calgary last weekend as a crodriver in a Corvette Z06 and 4 other local autocrossers from Winnipeg. Their site near the airport was fantastic, they have a 400x900ft lot for courses. Since we are in Calgary the site is not 100% flat, the back (west) of the lot was much lower and the north site also slightly lower, this gave us really interesting camber/banking situations, going uphill or turning with the banking gave more grip and vise versa. Really fun to include that in the game plan for a good run. The lot grip was much higher than St Andrews where we usually run since it was clean, unbroken concrete, this was also a pain since everyone's car from Winnipeg tended to understeer a lot more than at St Andrews (Although the Vette was awesome if not better at this site since we oversteer more at home).
Here's what the autocross lot looked like from the hotel across the street.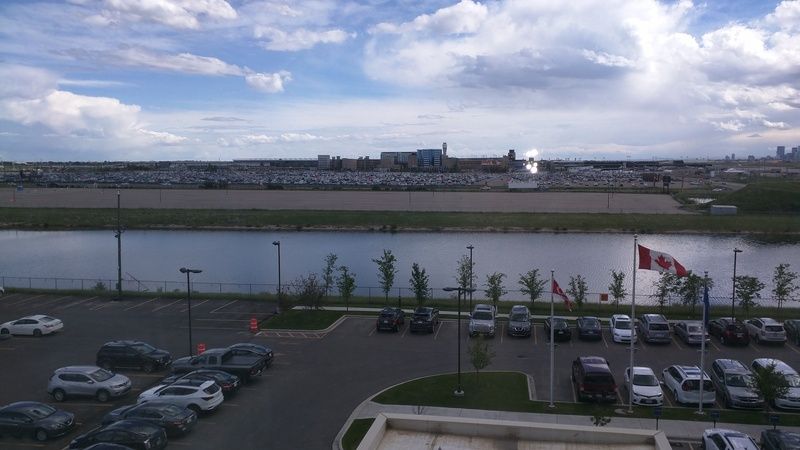 We ran Sat and Sunday but both days had 2 sessions, one in the AM and another in the afternoon with the course run in reverse. Both best times from AM and PM are your total scores, pretty neat I wish we could do that but that would mean starting at 8:30 instead of 11am. We were all pretty happy to see everyone from Winnipeg made it into either the top 11 Raw or top 10 Pax, consider this event had over 70 drivers total not too bad, Well done everyone from Winnipeg!
Saturday AM (had a little drift action at the end, I can confirm drifting like that is super fun but it's also super slow)
Saturday afternoon, driving the course backwards.
Sunday:
Totally new course from Saturday
Sunday AM:
Sunday PM:
Here's the Sunday AM course for reference (reversed for afternoon):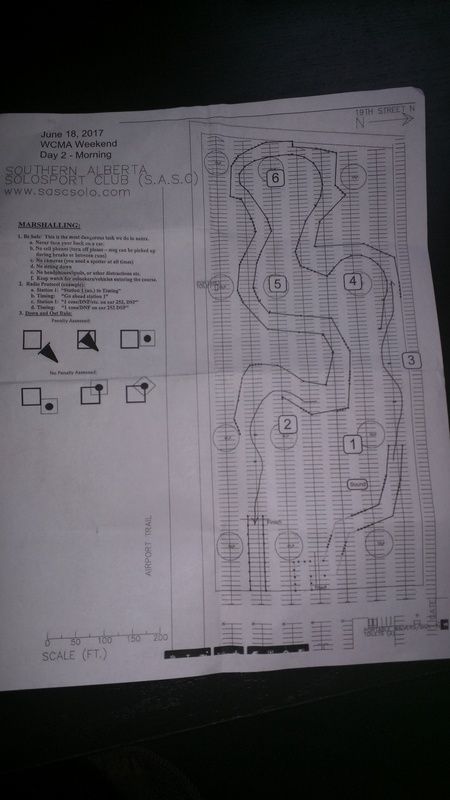 If anyone is from Calgary or plans to be in Calgary I highly suggest you check out there autocross progam. website:
http://forums.sascsolo.com/index.php?PHPSESSID=cc3b1887da68df62b0c3a75942f764b4&action=forum